The exhibition is being held at St Nicholas' Church Blakeney on the weekend of November 10th-11th.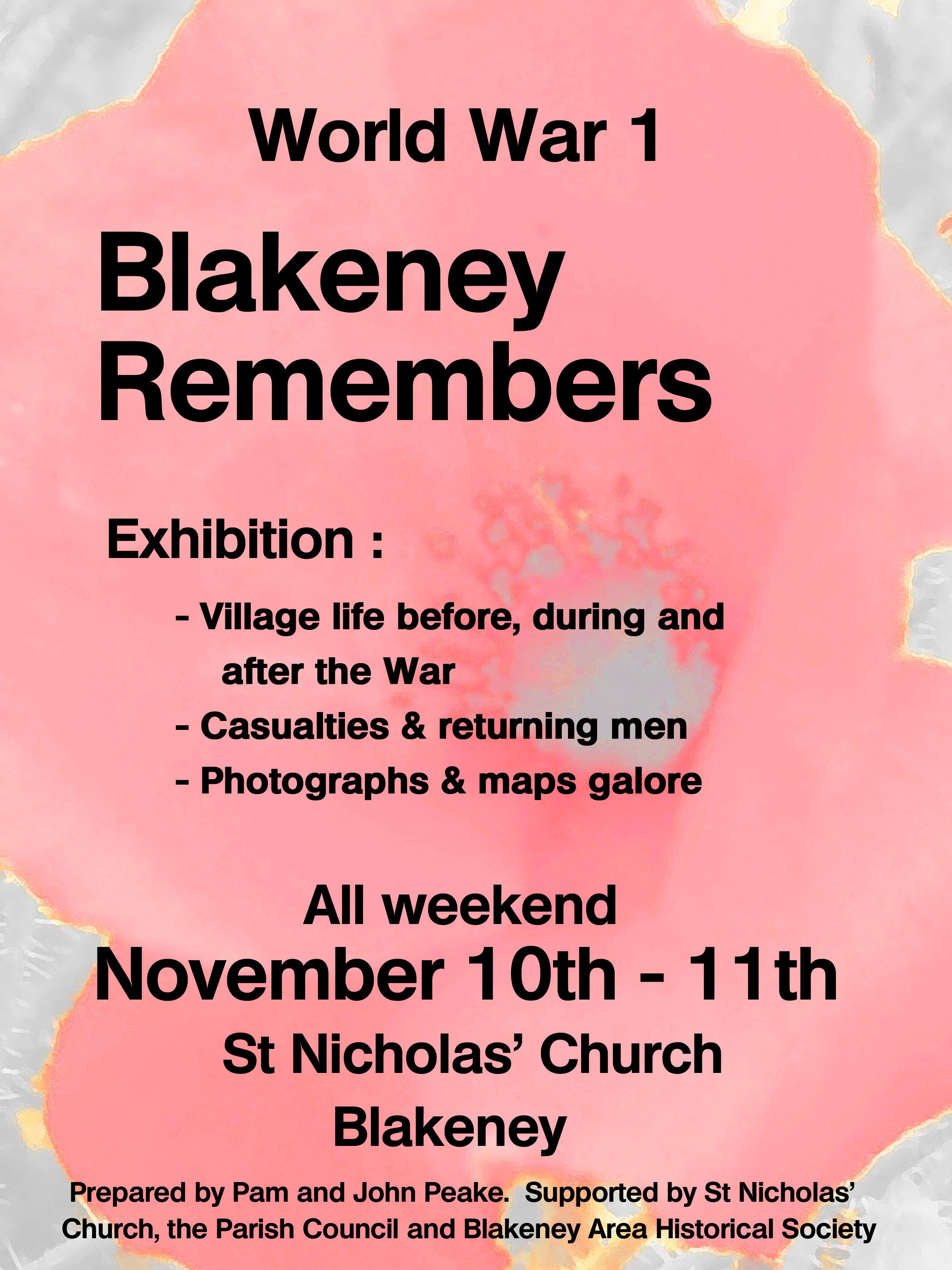 Village life before during and after the War
Casualties & returning men
Photographs & maps galore
Prepared by Pam & John Peake supported by St Nicholas' Church and Blakeney Area Historical Society.
Click here for a printable copy of the poster.