Programme for 2018/19
Summer Break: May to August
---
400 Years at Holkham
Tuesday 25 September 2018
Christine Hiskey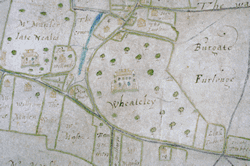 ---
Daniel Defoe's Tour of the Eastern Counties in 1722: An 18th Century writer's view of the region.
Tuesday 30 October 2018
Sarah Doig, Ancestral Heritage
---
East Anglia Rood Screens
Tuesday 27 November 2018
Dr Lucy Wrapson, Hamilton Kerr Institute
---
December 2018
No event planned at present
---
Talks By Members
Tuesday 29 January 2019
Venue: Cley Village Hall at 2:30pm
These talks are open to all but are given by members
Details in due course.
---
Norfolk's 17th century tokens and the issues of Cley
Tuesday 26 February 2019
 

Venue: Cley Village Hall at 2:30pm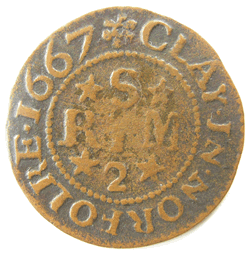 Adrian Marsden
Token farthing of Richard Shawe 'of Clay in Norfolk, dated 1667'
---
Wars of the Roses and the Paston Letters
Tuesday 26 March 2019
Dr Rob Knee
---
The Warrens of Breckland
Tuesday 30 April 2019
Anne Mason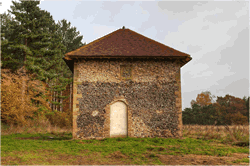 A history of 600 years of the warrening industry and the surviving archaeological evidence in the landscape.
Warren Photographs: Credit: A J Spidy
---