29TH JANUARY: TALKS BY MEMBERS
Tuesday 29 January 2019 2:30pm
Venue: Cley Village Hall, The Fairstead, Cley-next-the-Sea
These talks are open to all but are given by members.
The Monement Family of Cley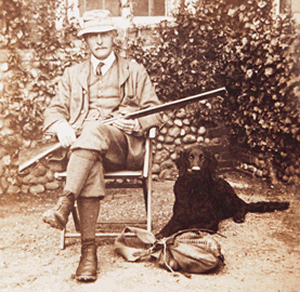 F.W.Monement (1858-1943) inherited the Cley estate on the death of his uncle W.J.J.Bolding in 1899, and built The Green in 1900.
Richard Jefferson
Medieval stained glass in St Margaret's, Cley and the Norwich school of glass

Roger Bland
Norfolk's 17th century tokens and the issues of Cley
Adrian Marsden
Tuesday 26 February 2019 2:30pm
A shortage of small change in the England of the 1650s and 1660s was solved by local traders issuing their own tokens.
These farthings and halfpennies were issued by many individuals across Norfolk, including John Wilch and Richard Shaw at Cley.
Adrian will talk about the background behind these tokens series and will look at the Cley issues in particular.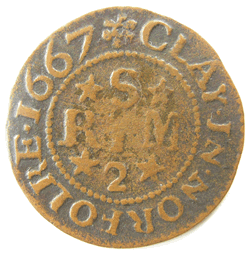 WARS OF THE ROSES AND THE PASTON LETTERS
Dr Rob Knee
Tuesday 26 March 2019 7:30pm
The Paston Letters provide a unique commentary on the Wars of the Roses at both a national and a local level.
The Letters record the changing fortunes of 'House Paston' as the family navigated their way through their various sieges and confrontations with the Dukes of Suffolk and Norfolk at Gresham Castle, Hellesdon Manor and Caister Castle.
What little conflict actually took place in Norfolk invariably involved the Paston Family.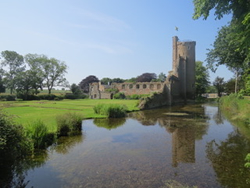 THE WARRENS OF BRECKLAND
Anne Mason
Tuesday 30 April 2019 7:30pm
Venue: Harbour Room, RBL, High Street, Blakeney
A history of 600 years of the warrening industry and the surviving archaeological evidence in the landscape.