Warning: The nature of running a programme of events and publicising it often months in advance has its dangers such as a change of venue, change of talk etc. Please, always check before attending any event to ensure that the details you have are up to date. To aid in this you may wish to receive our information emails. If so, click here.
Programme for 2019/20
Summer Break: May to August
---
Tuesday 24th September 2019 7:30pm
This lecture replaces the previously publicised lecture "Snowdrifts and burning gods: Travels in the footsteps of artist James Baillie Fraser" by Ben Cartwright.
Hidden Faces
Dr John Talbot
An introduction to the beautiful and sophisticated art on pre-Roman East Anglian coinage, and an overview of what the coinage was used for and who was responsible for its production.
The lecture will present the results of an extensive study of the coinage of the Iceni focussing in particular on the complex imagery used on the early silver and gold issues. The lecture will also discuss how hard evidence arising from the study of coinage has been used to examine economic and social practices in East Anglia during the hundred years or so before the Roman conquest.
Dr John Talbot is affiliated with Oxford University and has spent over a decade studying the coinage of the Iceni. He is the author of "Made for Trade, a new view of Icenian Coinage".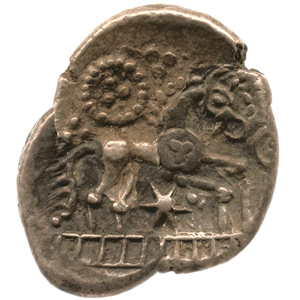 Venue: Harbour Room, RBL, High Street, Blakeney
---
Tuesday 29th October 2019 7:30pm
Captain Marryat & the Langham Connection
Jim Ring
Best known for 'The Children of the New Forest' Captain Marryat was actually a man of many parts.
He was a distinguished naval officer who saw action in the Napoleonic Wars and thrice saved the lives of fellow seaman who had fallen overboard by diving into the sea; he was an inventor whose work earned him the fellowship of the Royal Society; and he was one of the first novelists of the sea, whose work put wind in the sails of CS Forester and Patrick O'Brien.
In this talk, Jim Ring – local author and award winning naval historian – pays tribute to a great man who lived and died in Langham.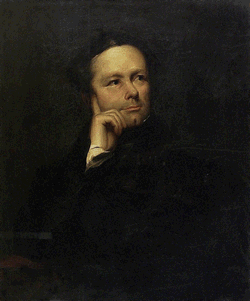 The talk is preceded by a short AGM
Venue: Harbour Room, RBL, High Street, Blakeney
---
Tuesday 26th November 2019 7:30pm
Aylsham Roman Project
Peter Purdy
Venue: Harbour Room, RBL, High Street, Blakeney
---
December 2019
No meeting planned although there may be a lunch organised. Details to follow.
---
Tuesday 28th January 2020 2:30pm
Talks By Members
Early Norfolk County Maps 1574-1703 'A Collector's Journey'
Richard Jefferson
A Surrey man, I married a Norfolk girl in 1966. To have a map of each of our counties to hang on the wall was a great idea. Within five years of being married I had purchased 90 Norfolk maps, and have yet (2019) to acquire a Surrey one.
My talk, with many illustrations, is the story of my map collecting journey.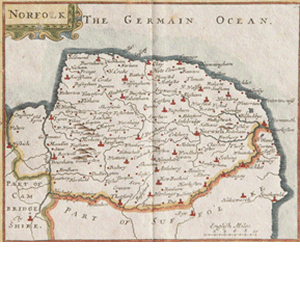 Cromer and the Georgian Seaside Resorts
Louise Allen
Venue: Cley Village Hall, The Fairstead, Cley-next-the-Sea
---
Tuesday 25th February 2020 2:30pm
Binham Priory and development of Village
David Frost
Venue: Cley Village Hall, The Fairstead, Cley-next-the-Sea
---
Tuesday 31st March 2020 7:30pm
Tales of Wells Harbour
Robert Smith
Venue: Cley Village Hall, The Fairstead, Cley-next-the-Sea
---
Tuesday 28th April 2020 7:30pm
Blickling Belles – The Georgian Daughters of Blickling Hall
Kate Barnes
Venue: Cley Village Hall, The Fairstead, Cley-next-the-Sea