Spring Outing 2018
Monday, 30th April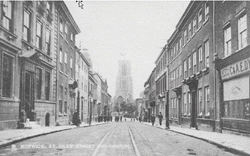 Following his talk at the AGM, Jonathan Hooton is going to guide us around Norwich's 'French Burgh' in the morning. Then, in the afternoon, we will visit Country & Eastern (former Skating Rink) and be introduced to its significant South Asian Decorative Arts & Crafts Collection. Lunch will be arranged in one of the local eateries.
Numbers in the morning are limited to 25 and due to interest, spaces are now limited. If full you may, if you wish, be added to a waiting list.
The cost for the outing will be £6.
Please contact Diana Cooke by email or on 01263 740320